Welcome to 12 Weeks of Contemporary, where we highlight our favorite contemporary authors and their books here on our blog and on Instagram! 
This time we have Brandy Colbert, the author of POINTE!
---
What inspires you about contemporary YA?
I find contemporary YA endlessly fascinating—maybe because I'm so intrigued by the lives of real people, in general. There are so many stories to tell from so many different types of people. Speaking directly to darker fiction, I think that if readers can see characters going through similar situations they might be facing in real life, it can help them deal with their own problems, seek out help, or just know that they're not the only one going through a difficult experience.
Does the setting of Pointe mean something personal to you?
Pointe is set in a fictional suburb of Chicago, but I did live in Chicago for four years. I think it's a great city, but those weren't particularly happy years in my life. The long winters were depressing, I was working at an emotionally draining job, and I missed nearly everything about living in Los Angeles. Still, Chicago is a city rich with culture and history, and it inspires me. I've written a short story that was set in the city, and it will probably make an appearance in future work, as well!
What's your favorite beach read?
Perhaps I'm a bit biased, as I'm one of the contributing authors, but the SUMMER DAYS AND SUMMER NIGHTS anthology edited by Stephanie Perkins is a wonderful summer read. It's a collection of twelve stories that take place during the summer, and features a variety of sweet, sad, and hopeful narratives.
Describe your perfect summer.
My perfect summer is full of these things: long, sun-filled days; barbecues (with meat-free options, ahem!); the smell of freshly mown grass; cold, fizzy drinks; lazy afternoons; and, of course, all the time in the world to read books.
Describe Theo's perfect summer.
I think Theo's perfect summer would be one that includes her dancing in a summer intensive program at one of her favorite ballet companies, like American Ballet Theatre.
Where's your favorite place to read in the summertime?
Full disclosure: I'm not much of an outdoorsy person, so I generally spend my time reading inside! But I love reading on planes and trains, and summer is the season of travel, so I think that counts?
What contemporary YA are you reading this summer?
I have an advance copy of Stephanie Kuehn's next YA, THE SMALLER EVIL, which comes out in August. It promises to be smart, dark, and literary, like her other work, and I can't wait to dig in!
'Would You Rather' Summer Rapid Fire edition! Would you rather:
Ice cream or Sorbet: Ice cream! I've been known to have…five different types in my freezer at once.
Lemonade or Iced Tea: Lemonade, always and forever.
Lake or Ocean: I grew up around lakes and live near the ocean now, but rarely visit either. I'd say the ocean, I suppose. Lakes have been involved in too many horror movies for me to trust them.
Jet-skiing or Parasailing: I would fail miserably at both of these. Can I be a spectator?
Sun or Shade: I live for the perpetual sunniness of L.A., but if you ever see me outside, I will always seek out the shade.
Brandy Colbert was born and raised in the Ozarks—more specifically, Springfield, Missouri—and earned a bachelors degree in journalism from Missouri State University. Her debut novel, POINTE (Putnam, 2014), won the 2014 Cybils Award for young adult fiction and was named a best book of 2014 by Publishers Weekly, BuzzFeed, Book Riot, the Chicago Public Library, and the Los Angeles Public Library. She was also chosen as a Publishers Weekly Flying Start for spring 2014. Her forthcoming work can be seen in the upcoming anthologies Summer Days & Summer Nights: Twelve Love Stories, Feminism for the Real World, and Triangles: The Points of Love. Her second novel, LITTLE & LION, will be released in spring 2017 by Little, Brown Books for Young Readers. Brandy lives in Los Angeles where she works as a copy editor for magazines and books. Her writing is represented by Tina Wexler at ICM Partners.
WEBSITE | TWITTER | GOODREADS
Buy Brandy's book on Amazon, Barnes & Noble, and Indiebound.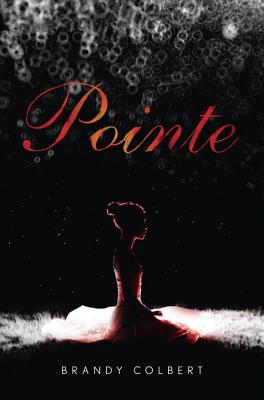 ---
Have you read PROOF OF FOREVER by Lexa Hillyer? It's our favorite summer beach read, and with the warmer months approaching, we completely recommend it! Here's a sneak-peak: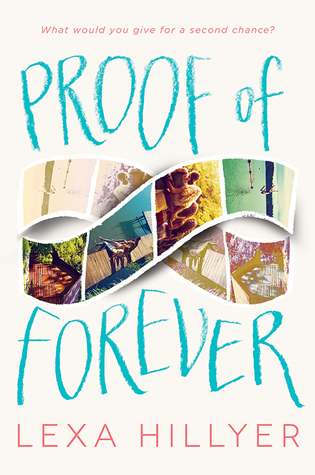 Before: It was the perfect summer of first kisses, skinny-dipping, and bonfires by the lake. Joy, Tali, Luce, and Zoe knew their final summer at Camp Okahatchee would come to an end, but they swore they'd stay friends.
After: Now, two years later, their bond has faded along with those memories.
Then: That is, until the fateful flash of a photo booth camera transports the four of them back in time, to the summer they were fifteen—the summer everything changed.
Now: The girls must recreate the past in order to return to the present. As they live through their second-chance summer, the mystery behind their lost friendship unravels, and a dark secret threatens to tear the girls apart all over again.
Always: Summers end. But this one will change them forever.
WEBSITE
Buy PROOF OF FOREVER on Amazon, Barnes & Noble, iBooks, and Indiebound.