Welcome to 12 Weeks of Contemporary, where we highlight our favorite contemporary authors and their books here on our blog and on Instagram! 
This time we have Jennifer Niven, author of ALL THE BRIGHT PLACES and HOLDING UP THE UNIVERSE!
---
What inspires you about contemporary YA?
YA literature is so brave and honest and bold right now, and I love the way authors aren't shying away from tackling the harder issues that impact teens.
Does the setting of All the Bright Places mean something personal to you?
Like Violet, I grew up in a small Indiana town, counting the days till high school graduation, which signified my escape from the Midwest. In All the Bright Places, Finch takes immediate charge of the Wander Indiana geography project he and Violet partner on. While I was plotting the book, I made a list of unusual places—some I'd been to when I was living there, others I discovered in my research. The stranger the places were, the better. I have a giant gas station map of Indiana, which I pinned to my wall, and on this I mapped out all the possible sites Finch and Violet could visit. Only one spot is made up—the Bookmobile Park. All the others are real. The only one I knew I would include was Hoosier Hill, the highest spot in Indiana. This is located only a few miles from the town where I grew up, and it's pretty legendary. It's 1,257 feet above sea level and is basically just this rock in the ground. When I was Violet's age, I laughed about it, but something happened when I started writing the scene between Finch and Violet at Hoosier Hill. I began seeing things in a new way. Finch not only shows Violet that Indiana can be beautiful and full of bright places, he showed me this as well.
What's your favorite beach read?
Something along the lines of We Were Liars. I want a story based in reality with a good, creepy, murderous twist.
Describe your perfect summer.
I would have time to wander and explore and have adventures, and also time to read (and read and read!) and enjoy the sun. There would be picnics and dancing under the stars and concerts at the Hollywood Bowl. And absolutely a road trip or two with lots of sunshine and music blasting.
Describe Finch's perfect summer.
He would wander, of course. Going in search of the grand, the small, the bizarre, the poetic, the beautiful, the ugly, the surprising. But absolutely, unconditionally, resolutely nothing ordinary. And leaving something behind at every place.
Where's your favorite place to read in the summertime? (Bonus points for a photo!)
I've been touring so much lately for All the Bright Places that the place I dream of reading is right here at home—my office sofa, preferably beneath a pile of literary cats.
What contemporary YA are you reading this summer?
Jesse Andrews's The Haters, Robin Reul's My Kind of Crazy, and Learning to Swear in America by Katie Kennedy.
Would You Rather' Summer Rapid Fire edition! Would you rather:
Ice cream or Sorbet – Sorbet
Lemonade or Iced Tea – Lemonade
Lake or Ocean – Ocean
Jetskiing or Parasailing – Jetskiing
Sun or Shade – Sun
By the time she was ten, Jennifer had already written numerous songs, a poem for Parker Stevenson ("If there were a Miss America for men, You would surely win"), two autobiographies (All About Me and My Life in Indiana: I Will Never Be Happy Again), a Christmas story, several picture books (which she illustrated myself) featuring the Doodle Bugs from Outer Space, a play about Laura Ingalls Wilder's sister entitled Blindness Strikes Mary, a series of prison mysteries, a collection of short stories featuring her as the main character (an internationally famous rock star detective), and a partially finished novel about Vietnam. She was also an excellent speller from a very early age.
In 2000, she started writing full-time, and hasn't stopped… She has written eight books, and when she's not working on the ninth, she's contributing to her web magazine, Germ, thinking up new books, and dabbling in TV. She is always writing.
WEBSITE | TWITTER | GOODREADS
Buy Jennifer's books on Amazon, Barnes & Noble, iBooks, and Indiebound.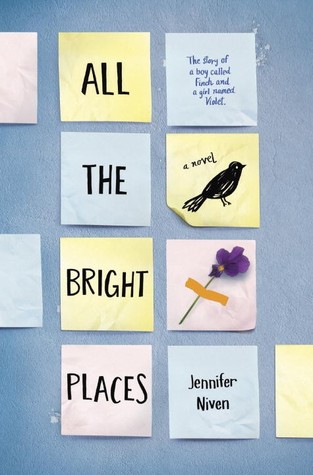 ---
Have you read PROOF OF FOREVER by Lexa Hillyer? It's our favorite summer beach read, and with the warmer months approaching, we completely recommend it! Here's a sneak-peak: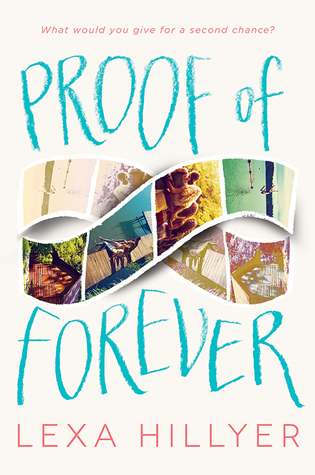 Before: It was the perfect summer of first kisses, skinny-dipping, and bonfires by the lake. Joy, Tali, Luce, and Zoe knew their final summer at Camp Okahatchee would come to an end, but they swore they'd stay friends.
After: Now, two years later, their bond has faded along with those memories.
Then: That is, until the fateful flash of a photo booth camera transports the four of them back in time, to the summer they were fifteen—the summer everything changed.
Now: The girls must recreate the past in order to return to the present. As they live through their second-chance summer, the mystery behind their lost friendship unravels, and a dark secret threatens to tear the girls apart all over again.
Always: Summers end. But this one will change them forever.
WEBSITE
Buy PROOF OF FOREVER on Amazon, Barnes & Noble, iBooks, and Indiebound.