Welcome to 12 Weeks of Contemporary, where we highlight our favorite contemporary authors and their books here on our blog and on Instagram! 
This time we have I. W. Gregorio, author of NONE OF THE ABOVE!
---
 What inspires you about contemporary YA?
That's a great question, because when I was growing up, I was totally a fantasy addict. Nothing was more intoxicating to me than losing myself in another world, whether it be Prydain, Narnia, Shannara or Middle Earth. But it's funny that when I look back a the books that truly nourished me as a kid, that made me cry and that truly shaped who I am as a person, I think of realistic fiction: Where the Red Fern Grows, Up a Road Slowly, The Westing Game, To Kill a Mockingbird.  You can read for escape, and you can read to learn how to navigate the world around you. Neither reasons to read are limited to either realistic vs. fantasy fiction, but the stories I was driven to tell – the characters I wanted to bring to the page – ended up being contemporary ones.
Does the setting of None of the Above mean something personal to you?
I grew up in a very conservative town in Upstate NY, where I was one of only three Asians in my entire school. I was always an outsider that absolutely shaped me. So for None of the Above, I wanted to write the story of someone who seemed like the ultimate insider – but who ends up being a kind of Trojan horse to discuss issues of gender and sexual diversity. The setting of the book, thus, is pretty similar to my hometown.
What's your favorite beach read?
Ugh, where to begin? I absolutely loved Laini Taylor's DAUGHTER OF SMOKE AND BONE series. But the last book I actually read at the beach was Kelly Loy Gilbert's CONVICTION, a Morris Finalist. I may have pretended to "take a nap" several days, when in fact I was just curled up reading her incredible debut.
Describe your perfect summer.
Oh, you're making me really regret not having chosen a job in education so I can get summers off. If I were still a teenager, I would absolutely want to live in Jenny Han's SUMMER I TURNED PRETTY world, with a beach house in a town filled with cute boys. Now that I'm an adult, my summer would obviously include not working, and traveling around the world with my family and one or two other couples with kids. This travel would of course include liberal amount of beach/down time where I could just sit around and read.
Describe Kristin's perfect summer.
Kristin's kind of a low maintenance girl. I think she'd be content to stay at home as long as her friends were around. She'd run every day, of course, and maybe be a camp counselor. As long as her family and friends were near, and she felt of use, I think she'd be happy.
Where's your favorite place to read in the summertime? (Bonus points for a photo!)
In the massage chair my husband got me for Christmas!
What contemporary YA are you reading this summer?
I'm reading Meg Medina's BURN BABY BURN, S.J. Goslee's WHATEVER, and cannot wait to get my hands on Nicola Yoon's THE SUN IS ALSO A STAR!
'Would You Rather' Summer Rapid Fire edition! Would you rather:
Ice cream or Sorbet – ICE CREAM hands down
Lemonade or Iced Tea – Both? Arnold Palmers are kind of perfect.
Lake or Ocean – Ocean, for the waves
Jet-skiing or Parasailing – Parasailing = flying
Sun or Shade – shade. I like to be able to read my LCD screens. Also, I used to get a photosensitivity rash when I was in the sun too long. Plus, skin cancer = no fun.
I. W. Gregorio is a practicing surgeon by day, masked avenging YA writer by night. After getting her MD, she did her residency at Stanford, where she met the intersex patient who inspired her debut novel, NONE OF THE ABOVE (Balzer + Bray / HarperCollins), which is finalist for the 2016 Lambda Literary Award, a Spring 2015 Publishers Weekly Flying Start, an ALA Booklist Top Ten Sports Book for Youth, and a 2015 ABC Children's Group Best Book for Young Readers. It was also named to the 2016 American Library Association Rainbow List and is under development as a TV series by Lifetime. She is a founding member of We Need Diverse Books™ and its former VP of Development. Her writing has appeared in The Washington Post, San Francisco Chronicle, San Jose Mercury News and Journal of General Internal Medicine. A recovering ice hockey player, she lives in Pennsylvania with her husband and two children.
WEBSITE | TWITTER | GOODREADS
Buy I. W. Gregorio's book on Amazon, Barnes & Noble, Indiebound, and Powell's.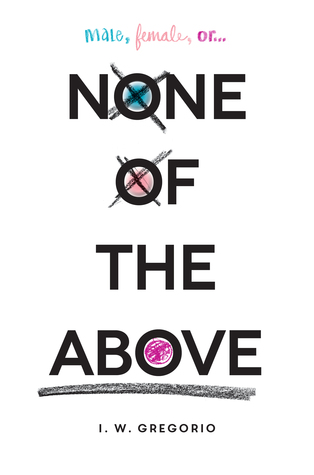 ---
Have you read PROOF OF FOREVER by Lexa Hillyer? It's our favorite summer beach read, and with the warmer months approaching, we completely recommend it! Here's a sneak-peak: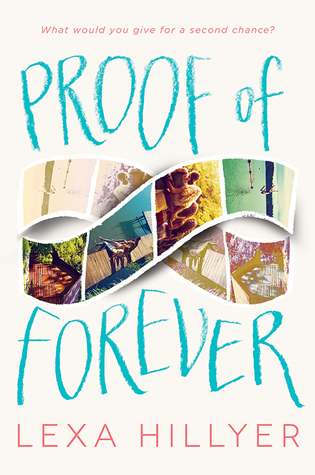 Before: It was the perfect summer of first kisses, skinny-dipping, and bonfires by the lake. Joy, Tali, Luce, and Zoe knew their final summer at Camp Okahatchee would come to an end, but they swore they'd stay friends.
After: Now, two years later, their bond has faded along with those memories.
Then: That is, until the fateful flash of a photo booth camera transports the four of them back in time, to the summer they were fifteen—the summer everything changed.
Now: The girls must recreate the past in order to return to the present. As they live through their second-chance summer, the mystery behind their lost friendship unravels, and a dark secret threatens to tear the girls apart all over again.
Always: Summers end. But this one will change them forever.
WEBSITE
Buy PROOF OF FOREVER on Amazon, Barnes & Noble, iBooks, and Indiebound.