Welcome to 12 Weeks of Contemporary, where we highlight our favorite contemporary authors and their books here on our blog and on Instagram! 
This time we have Jennifer Longo, author of SIX FEET OVER IT and UP TO THIS POINTE!
---
The magnificent Nora Ephron wrote, in her screen adaptation of Miklos Lazlos's 1937 play, Parfumerie: "When you read a book as a child, it becomes a part of your identity in a way that no other reading in your whole life does."
That pretty much sums up my love and the reason for my gratitude and (not to indulge in so much hyperbole) but the honor and responsibility I feel in writing books about the lives we live as children and young adults. When young readers find and love my books all I think is, "I hope I did this right." Because it is true – the books we read as young people, just straight-up mathematically, are the ones that stay with us longest and potentially get first crack at influencing who we become not just as readers, but as people – how we see the world and our fellow humans in it.
From Laura Ingalls Wilder, though she may not have intended to do this, I imagined burgeoning America through the experience of native people, children and fathers and mothers, being killed and removed from their homes as entitled white people insisted God willed it so. From Harper Lee I learned to not mistrust my own instinctive sense of right and wrong simply by virtue of youth – that an insistent, burning suspicion of injustice is as valid in a child's heart as in a grown up's. From Beverly Cleary and Judy Blume I learned a Bully's motives are nearly always heartbreaking, and it takes a marvelously brave person to stand up to fear, and respond with love.
I love writing YA because I feel most useful when I'm actively pursuing something that may make someone else feel a little better about their place in the world, or maybe a little less lonely. Even if it's just for a moment, or a day. Because days and moments add up to a lifetime. And this may all sound cornball and super presumptuous on my part, except I know it happened to me – it happened again and again in my childhood, too many books and authors to list. It's not impossible the books I write could be a drop of rain in the ocean of words our young hearts sail on. Books and plays are the best things in the world, and books about and for young readers – these are my favorites.
Jennifer Longo holds a Bachelor of Arts degree in Acting from San Francisco State University and a Master of Fine Arts degree in Writing For Theatre from Humboldt State University. After years of acting, playwriting, working as a literary assistant, then as an elementary school librarian, she decided at last to face her fear of prose and actually write some. Her debut novel, SIX FEET OVER IT (Random House Books) received starred reviews from Kirkus and The Bulletin, and was selected as a VOYA Perfect Ten and an Indies Introduce New Voices title. Jen's second novel, UP TO THIS POINTE (Random House Books) published January 2016, was selected as a Winter 2016 Indies Next title and received starred reviews from The Bulletin and Shelf Awareness. A California native and recent San Francisco transplant, Jennifer now lives with her husband and daughter on an island near Seattle, Washington and her every hour is consumed by writing, running marathons, taking her kid to ballet class eleven thousand times each week and reading every book she can get her hands on.
WEBSITE | TWITTER | GOODREADS
Buy Jennifer's books on Amazon, Barnes & Noble, and Indiebound.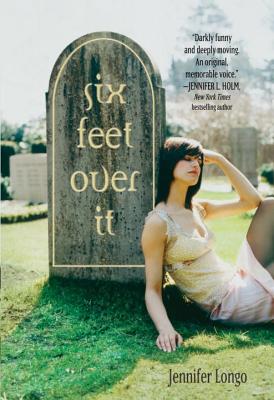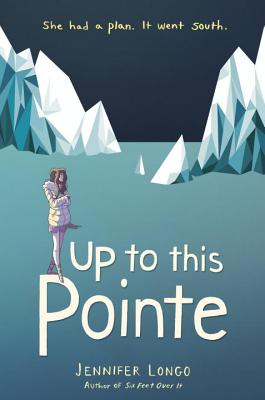 ---
Have you read PROOF OF FOREVER by Lexa Hillyer? It's our favorite summer beach read, and with the warmer months approaching, we completely recommend it! Here's a sneak-peak: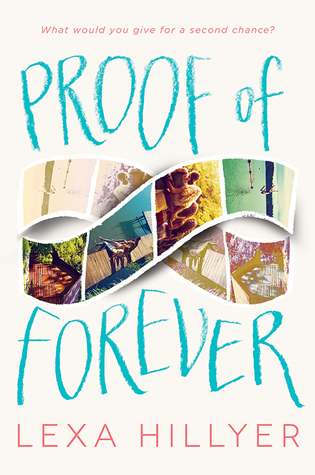 Before: It was the perfect summer of first kisses, skinny-dipping, and bonfires by the lake. Joy, Tali, Luce, and Zoe knew their final summer at Camp Okahatchee would come to an end, but they swore they'd stay friends.
After: Now, two years later, their bond has faded along with those memories.
Then: That is, until the fateful flash of a photo booth camera transports the four of them back in time, to the summer they were fifteen—the summer everything changed.
Now: The girls must recreate the past in order to return to the present. As they live through their second-chance summer, the mystery behind their lost friendship unravels, and a dark secret threatens to tear the girls apart all over again.
Always: Summers end. But this one will change them forever.
WEBSITE
Buy PROOF OF FOREVER on Amazon, Barnes & Noble, iBooks, and Indiebound.